Nearly June, nearly Lee Jun-ik (이준익) time. And we are reaching the halfway mark of KCCUK's 2012: Year of 12 Directors – hard to believe, isn't it?
Lee Jun-ik (alternately spelled Lee Joon-ik) is one K-director I am not totally unfamiliar with. I had previously heard about his 왕의 남자 ( (Wangeui Namja/The King and the Clown, 2005) and briefly mentioned it in Trailer Weekly #11 as one of Korea's gay-themed films. I also watched 즐거운 인생 (Jeulgeowoon Insaeng/The Happy Life, 2007) a while back, although I never ended up reviewing it. It was all right – nothing too remarkable, but neither unwatchable. Both Wangeui Namja and Jeulgeowoon Insaeng are on the KCCUK's screening list. I'm very keen to see the former, but I'm not sure if the latter is really worth a rewatch. Maybe. Perhaps to review it. Depends on what else I have going on that week.
About the director:

Lee Jun-ik has got style. Just google his photograph and you'll see what I mean!
Lee Jun-ik, born in 1959, comes from a background in fine arts and originally entered the film world – in 1987 – as a producer. He directed his first film, 키드 캅 (Kideu kab/Kid Cop), in 1993, although quite a few sites – at least those in English – list 황산벌 (Hwangsanbul/Once upon a Time in a Battlefield) from 2003 as his directorial debut. The latter film is indicative of Lee's work that was to follow: Hwangsanbul is historic (it is set in the 7th century), it is full of humour but not without a serious message somewhere in between the slapstick comedy of warriors battling each other furiously – elements which would appear in later creations as well.
'A little bit of everything' seems like a good way to describe Lee. The man himself has produced films. He has directed. He has even acted – in his own 라디오 스타 (Ladio Seuta/Radio Star, 2006). His films too are rather diverse in nature and include offerings of comedy as well as drama. Although the director has a clear penchant for historical themes, stories are set in different time periods, ranging from the 7th century (the already mentioned Hwangsanbul) to the Joseon Dynasty (Wangeui Namja) to the Vietnam War  (님은 먼곳에/Nimeun Meongote/Sunny, 2008). And, finally, Lee has seen both success and failure. Wangeui Namja was an unexpected smash hit in 2005 with 12.3 million tickets sold, becoming the Korean film with the highest number of admissions of all times. Although it later lost the top spot to Bong Joon-ho's 괴물 (Goimool/The Host, 2006), it still remains in second place (Source: Korean Film Council via myac.asia. Note: this success is in terms of tickets sold, not financial gross.). Lee's more recent offerings however did not fare so well at the box office with his last film, 평양성 (Pyeongyangseong / Battlefield Heroes, 2010) being seen by only 2.5 million people. For the director this was a great disappointment and led him to announce his retirement from commercial filmmaking. However, according to this interview, we may see more of Lee's work on the screen again in the future.
Filmography: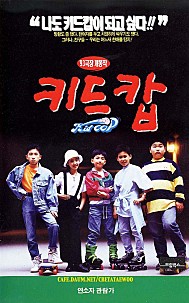 키드 캅 (Kideu kab/Kid Cop, 1993) – see entry on naver.com (website in Korean)
황산벌 (Hwangsanbul/Once upon a Time in a Battlefield, 2003)
왕의 남자 (Wangeui Namja/The King and the Clown, 2005)
라디오 스타 (Ladio Seuta/Radio Star, 2006)
즐거운 인생 (Jeulgeowoon Insaeng/The Happy Life, 2007)
님은 먼곳에 (Nimeun Meongote/Sunny, 2008)
 구르믈 버서난 달처럼 (Guleumeul Beoseonan Dalcheoleom/Blades of Blood, 2010)
 평양성 (Pyeongyangseong/Battlefield Heroes, 2010)
Wangeui Namja won quite a number of Korean film awards as well as several prizes at international festivals, including "Best Feature Film Award" and "Best Screenplay" at the 2006 Cape Town World Cinema Festival and "Lotus Du Jury (Grand Priz Jury Prize)" at the Festival Du Film Asiatique De Deauville (France, 2007). (Source: wikipedia.)
Lee Jun-ik won "Best Director" for Guleumeul Beoseonan Dalcheoleom at the 2010 Fantasia Film Festival in Montreal, Canada.
Film screening dates, trailers and short synopses:

Note: For the trailers, click on the Korean film titles. 
June 7th: 왕의 남자 (Wangeui Namja/The King and the Clown, 2005) – Based on the 2001 play Yi, Wangeui Namja is set in 16th century Korea. Two performers, both male, are arrested after they offend the king with their bawdy show. The king however offers them a chance to save themselves if they can make him laugh. To everyone's surprise, the men manage to have their lives spared, but it soon becomes apparent that the ruler's clemency stems from an inappropriate interest in one of the performers, the rather feminine Gong-il, soon instigating jealousy among people at court. 

Otherwhere's 

review

.
Lee Jun-ki as Gong-il in Wangeui Namja.
June 14th: 즐거운 인생 (Jeulgeowoon Insaeng/The Happy Life, 2007) – After the death of the former leader of a college rock band with big dreams, the remaining members, now middle-aged and leading ordinary lives, have a reunion. Gi-yeong, the band's lead guitarist back in the day, is currently jobless and wants to reform the group but is faced with the resistence of the other ex-members and the fact that they no longer have a singer to front them. Some well-known faces star – including Kim Yoon-seok (his most recent film is 완득이/Wandeuki/Punch, 2011 and 도둑들/Dodookdeul/The Thieves is due to be released this summer), the highly prolific Kim Sang-ho (our tele-shopping ahjussi from the K-drama 시티헌터/Sitiheonteo/City Hunter, 2011) and Jang Geun-seok, the so-called "Prince of Asia". The film is cute and funny, but also lightweight and predictable. Being about a rock band of ahjussis and a young lad, you can make three guesses what JGS is going to end up doing… (yes, I'm still peeved about his miserable 너는 펫/Neoneun Pet/You're My Pet).
Rocking the world (ahjussis + Jang Geun-seok.)
June 21st: 님은 먼곳에 (Nimeun Meongote/Sunny, 2008)* – Trailer with Italian subtitles. A young woman enters into a loveless marriage. When her husband enlists for the Vietnam War, she uses her only interest and talent – singing – to join a consolatory band for the Korean troops. Equipped with a new name, Sunny, she tries to find her husband.
*not to be confused with 써니 (Sseoni/Sunny, 2011) 
Cheering the troops. More music to rock the world in Nimeun Meongote.
June 28th: 평양성 (Pyeongyangseong/Battlefield Heroes, 2010) + Q&A with director – The sequel to Lee's second film, Hwangsanbul, is again set in the 7th century. There is no peace yet on the battlefield as the rivalry between the Korean kingdoms of Silla and Goguryeo is festering. Silla joins forces with the Chinese Tang dynasty to beat Goguryeo, but as conspiracies become apparent, alliances flip-flop and humorous mayhem ensues – yep, this is a comedy, not a gory, dark war movie.
Battlefield heroes engaging in battlefield fun.
Bonus Bits:
There is rather little available on Lee Jun-ik and his work – at least in English, as in Korea he is said to be a well-known director.
Interview with Lee Jun-ik during the 2011 New York Asian Film Festival, via Twitch. This interview was cross-posted at thedivareview.com, although their version interestingly had an extra question ("So, no more retirement?") added on at the end, Lee responding with "I think, yeah" (!). Somehow I have no doubt that this question is going to come up again at the London Q&A on June 28.
Group interview with Lee Jun-ik from KCCUK's June 28 screening, done by some of my fellow London bloggers.